Peace be upon you.
Thank you for visiting us at Zinda Rud.
Why Zinda Rud
The words Zinda Rud can be translated as a Stream Full of Life. The great Muslim philosopher/poet, Allama Muhammad Iqbal, designated the name Zinda Rud to himself in his epic poem 'Javid-Nama' which essentially is about the poet's spiritual journey through time and space.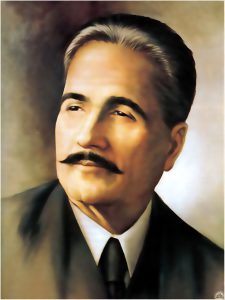 As such, this site adopts the name Zinda Rud to signify the ever-flowing journey of man through time and space, seeking knowledge about Islam, its history, as well as its import on the present and the future.
Our Aim
We are students of knowledge that recognise education and learning is infinite. Our wish is therefore to embark upon a voyage of discovery with the intention of taking you with us. This web site isn't about us, it's about you. It's about introducing basic concepts of Islam to those of you who are new to it, as well as serving as a refresher for those of you that are already familiar.
At a time when Islam finds itself being a hot topic of discussion across the media, and not always for the right reasons, our aim is to highlight some of the basic principles of Islam whilst also opening up access to areas of the faith that are not so readily available on the news.
We invite you, whether you are an adherent of Islam or whether you are completely new and intrigued to learn about Islam, to engage with us and each other in an attempt to bridge the gap of understanding.
Our hope is to build a community of people, from all around the world, of all different backgrounds, to come together and engage in communication with one another. Don't be afraid to ask questions, don't be afraid to provide your thoughts, and don't be afraid to challenge opinions in a respectful manner.
We look forward to meeting each and every one of you.
Warmest of regards,
Team Zinda Rud